550,00 € incl. VAT
The Coupe
An extraordinary vision of the future, the BMW i8 Coupe emphasizes performance dynamics in four-seater form.
The BMW i8 is purpose-built to harness incredible hybrid power – and crafted to deliver a drive like nothing else.
Instant Torque

BMW i8 models draw their revolutionary power from a 141 hp synchronous electric motor located in the front of the vehicle, under the hood.
Lasting Power

A 1.5-litre TwinPower Turbo engine, positioned over the rear axle, works together with the motor for a combined output of 369 hp.
Body Balance

The placement of the motor, engine, and lithium-ion batteries in the centre tunnel gives the i8 models a lower centre of gravity – and near-perfect 50/50 weight distribution.
Carbon fiber construction.
Sustainable Carbon Fiber Reinforced Plastic (CFRP) – with the strength of steel at half the weight – is an integral part of the BMW i8, providing body rigidity and aerodynamic efficiency.
Description
RENT THE BMW i8 COUPE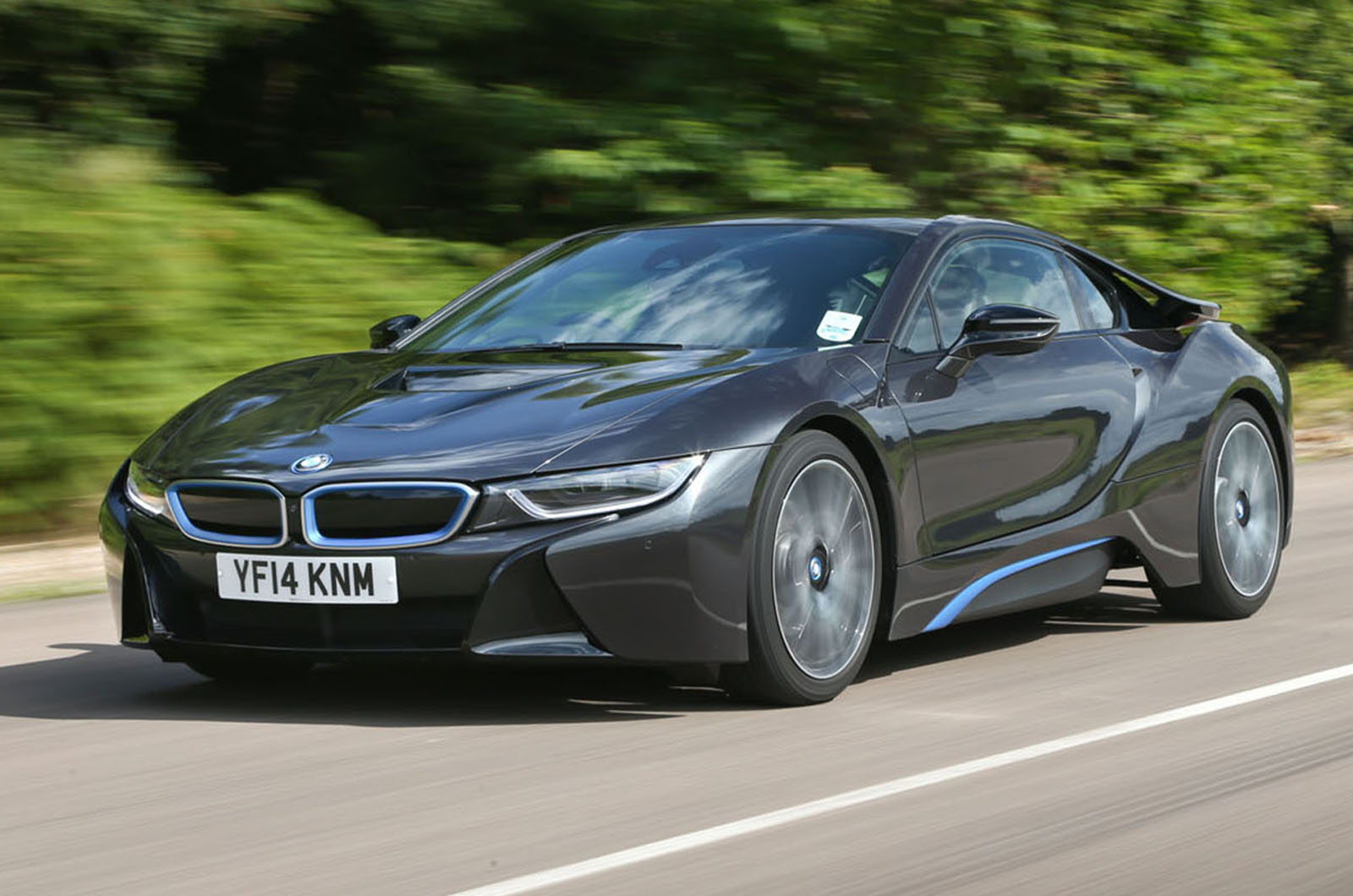 Rent the BMW i8 Coupe and you believe that the new i8 is the sports car of the future. It's a believable claim of a car that is daring, exotic and state of the art in just about every way you might judge it.
The i8 also marks BMW's return to a part of the market that it has flirted with in years gone by. The Z8 and M1 have a successor in this car.

The Car is the new age of sports car, a step into the market of electric for the top brass of cars. Able to cover up to 20 miles solely on its electric-only mode, the BMW i8 can accelerate at almost the same rate as a 911 Carrera, making this a true sports car proposition. BMW have paired the acceleration and sports exterior, with handling perfection and exceptional straight-line performance. This ensuring this is a car that can truly be considered in the same bracket as some of its more established competition.
A genuinely fun the BMW i8. He has an impressive drive-train and is packed full of clever technology. The cabin which includes some seriously seductive architecture an exterior that turns heads. This is a car every car fan needs to try. It is the car of the moment.
Impressive, engaging interiors
Efficient, comfortable, and sporty: the BMW i8 models are wonders of interior design. Heated front seats, upholstered with leather and environmentally conscious materials, perfectly complement the standard Carbon Fiber Interior Trim.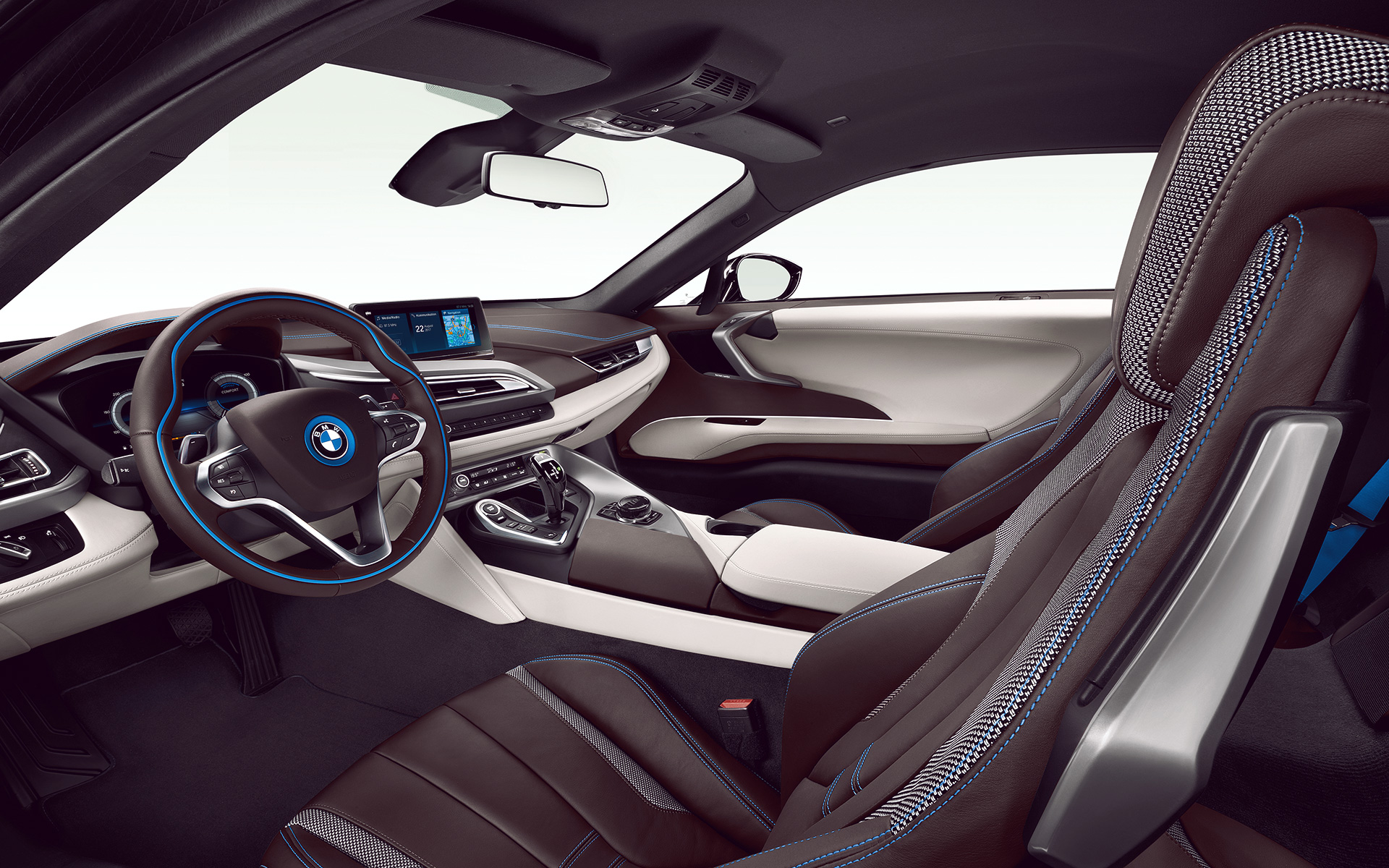 Rent the BMW i8 in Germany so that you can truly experience the acceleration on the Autobahn outside of Stuttgart. Hire the BMW i8 in Davos for the weekend. With this one of the only sports cars, you will be the talk of the town.

Brand
Europe Prestige Car Rent
Whether you´re looking for a luxury car rental for business or pleasure, we are here to help. With a wide range of cars, ranging from Super Cars to Executive Limousines, we have the luxury car hire, that you are looking for. With over 10 years experience in the luxury car hire industry, we understand our customers and their requirement for a straight forward, easy and effective service. At Europe Prestige Car Hire, we take pride in delivering exactly this.
Our passion, knowledge and drive to provide the best luxury car hire service in Europe, is what separates us from our competition. So whether you need to book a car fast, for the same day or you want to look at all of the available options, taking your time to decide on the right package for you, we will be with you every step of the way. This is what we enjoy. But our service doesn´t stop when you make the reservation, like with some companies. We are available at all times, to make sure your experience with us, is as good as it can possibly be.
If you are unsure which car you would like to book or where you would like to drive, contact us and we will be happy to assist you, in finding the best luxury car hire experience. Our cars are second to none and our service is top drawer. Let us use our experience to help you find your own, Europe Prestige Car Rent.
We offer the following prestige car brands in Europe: Aston Martin, Audi, Bentley, BMW, Ferrari, Lamborghini, Maserati, McLaren, Mercedes Benz, Porsche, Range Rover, Rolls Royce and many others besides.
Over the years, we have organised many car tours throughout Europe. Whether you need three or thirty cars, we have the experience and dedication, to organise a tour that suits your requirements. So if you are looking for a once in a lifetime, luxury car driving experience, contact us and we will be happy to help. Contact Europe Prestige Car Rent to arrange your trip to Europe. It doesn´t matter if you are going on a business trip, your dream driving holiday, or just want to try a Super Car for a day. We can help.
We offer a custom service. Delivery and collection of the car is offered at a location and time of you choosing. Airport, Hotel, Train Station, Private Villa, Marina, Home Address, it really doesn´t matter. We do the work, so you can simply enjoy renting one our our luxury cars. If you require Airport delivery, our driver will wait for you, holding a board with your name on it. They will then take you to the car and set you away, to enjoy your driving experience.
We offer cars all across Europe, with our main luxury fleets being available in Germany, Italy, France, Spain, Switzerland, United Kingdom, Portugal, Austria and Monaco. Major cities where we hold our cars include, Munich, Frankfurt, Berlin, Stuttgart, Milan, Rome, Florence, Naples, Venice, Bologna, Paris, Nice, St Tropez, Barcelona, Malaga, Marbella, Madrid, Valencia, Ibiza, Palma Mallorca, London, Porto, Lisbon, Faro, Vienna, Innsbruck, Monte Carlo. Can´t see your preferred location? Contact us and let us find a solution for you.
SUV / 4×4, Super Car, Sports Car, Executive Car, Luxury Minivan, Convertible Car or anything else, let us know what requirements you have and we will be happy to assist you.
We look forward to working with you!