400,00 € incl. VAT
THE BEGINNING OF SOMETHING SPECIAL
It's heritage, luxury, and marketing allow it to be one of the best selling luxury off-roaders produced. The real answer is: Range Rovers are expensive because the people who can afford them fall in love with the branOnce a rough-and-tumble workhorse, the 2020 Range Rover now represents the pinnacle of the Land Rover lineup with a plush cabin, a host of tech goodies, and a six-figure price tag to match. It's still highly capable off-road—maybe even more so than the original—but the Range Rover tackles both trails and suburban byways while providing a comfortable ride, richly upholstered seats, genuine wood trim, and touchscreen infotainment. d, their real story, their heritage, and their luxury.
What you get
Alloy wheels

Metallic paint

Panoramic roof

Electric folding wing mirrors

Front fog lights

Full leather seats

Heated front seats

Sat nav

Automatic wipers
Description
Range Rover Autobiography – Something SPECIAL
"The Range Rover is at its most expensive in Autobiography trim, but there's a bigger choice of engine available."
Range Rover Autobiography – Something SPECIAL. He is biggest of is brilliant both on and off-road. Rent these super Car to experience the very best that luxury SUV's have to offer. He one of the largest SUV's on the market, effortlessly combining executive luxury with off-road nous. Available in several powertrains up to a fabulous 5.0 litre, V8 Supercharged offering that produces 503 horsepower. These making him to a large and luxurious SUV. Available in three trims levels, the highest of which is the Autobiography.
The Range Rover is the first SUV in the world to be entirely built with an aluminium body. This provides reduced weight, improving both the performance and economy. The Driving feels as good as driving a Rolls Royce. Decadence and prestige are found in abundance in this magnificent SUV. The exterior shows off a classy and imposing style, whilst the interior design is all about luxury. With beautiful leather finishes, wood panel trim and even the option of leather-wrapped.
With a generous helping of both legroom and headroom and an expanded luggage area. he provides the ultimate combination between an executive sedan and an off-roading SUV.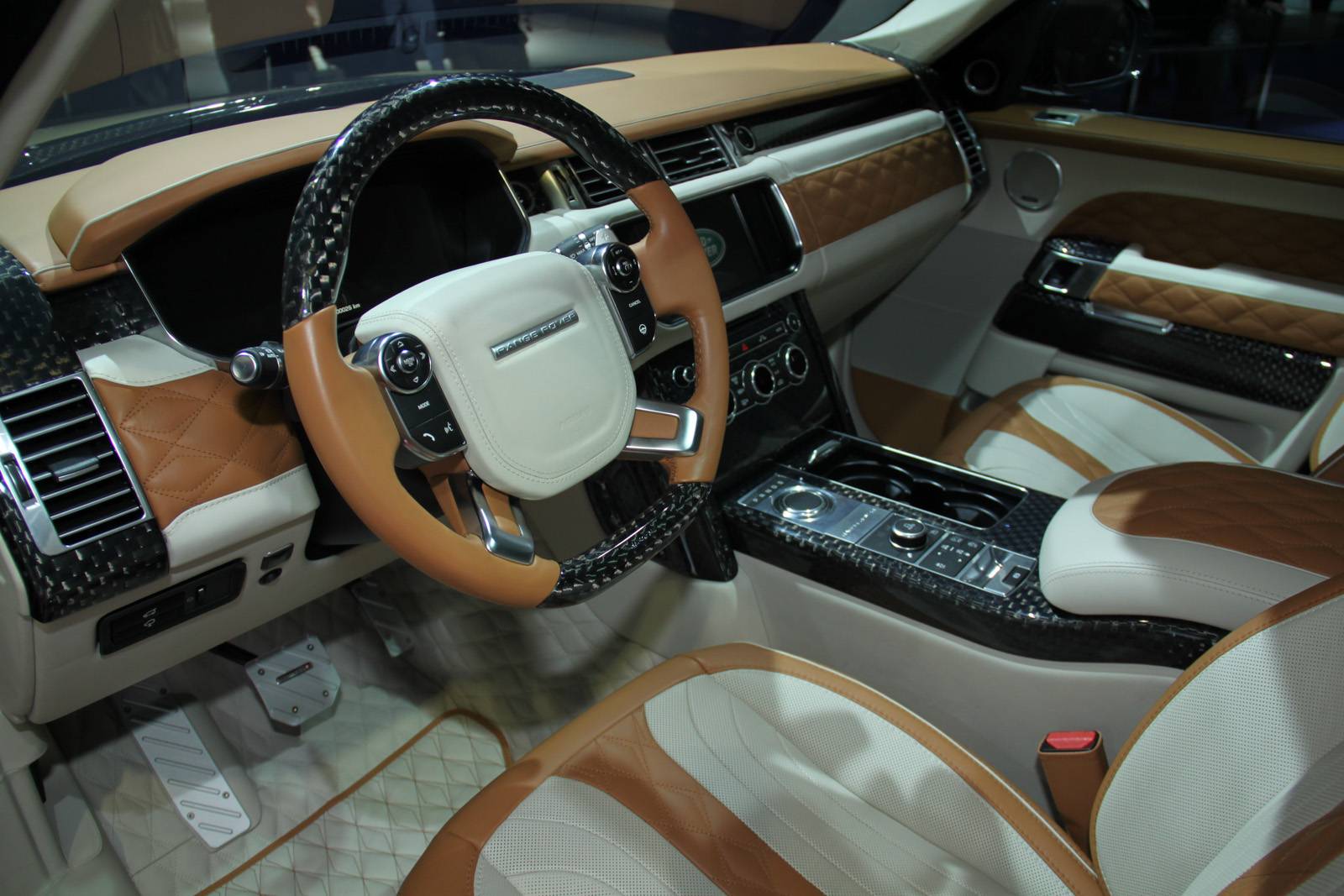 Rent the Range Rover Autobiography from Cannes Private Airport. We can meet you at the side of the tarmac, allowing you to exit your chartered plane and step straight into luxury. Hire the Range Rover Autobiography in Zermatt, Milan, Marbella, Gstaad, Megeve, Verbier or one of the many other locations across Europe.
Once a rough-and-tumble workhorse, the 2020 Range Rover now represents the pinnacle of the Land Rover lineup. He provides a plush cabin, a host of tech goodies, and a six-figure price tag to match.
Brand
Europe Prestige Car Rent
Whether you´re looking for a luxury car rental for business or pleasure, we are here to help. With a wide range of cars, ranging from Super Cars to Executive Limousines, we have the luxury car hire, that you are looking for. With over 10 years experience in the luxury car hire industry, we understand our customers and their requirement for a straight forward, easy and effective service. At Europe Prestige Car Hire, we take pride in delivering exactly this.
Our passion, knowledge and drive to provide the best luxury car hire service in Europe, is what separates us from our competition. So whether you need to book a car fast, for the same day or you want to look at all of the available options, taking your time to decide on the right package for you, we will be with you every step of the way. This is what we enjoy. But our service doesn´t stop when you make the reservation, like with some companies. We are available at all times, to make sure your experience with us, is as good as it can possibly be.
If you are unsure which car you would like to book or where you would like to drive, contact us and we will be happy to assist you, in finding the best luxury car hire experience. Our cars are second to none and our service is top drawer. Let us use our experience to help you find your own, Europe Prestige Car Rent.
We offer the following prestige car brands in Europe: Aston Martin, Audi, Bentley, BMW, Ferrari, Lamborghini, Maserati, McLaren, Mercedes Benz, Porsche, Range Rover, Rolls Royce and many others besides.
Over the years, we have organised many car tours throughout Europe. Whether you need three or thirty cars, we have the experience and dedication, to organise a tour that suits your requirements. So if you are looking for a once in a lifetime, luxury car driving experience, contact us and we will be happy to help. Contact Europe Prestige Car Rent to arrange your trip to Europe. It doesn´t matter if you are going on a business trip, your dream driving holiday, or just want to try a Super Car for a day. We can help.
We offer a custom service. Delivery and collection of the car is offered at a location and time of you choosing. Airport, Hotel, Train Station, Private Villa, Marina, Home Address, it really doesn´t matter. We do the work, so you can simply enjoy renting one our our luxury cars. If you require Airport delivery, our driver will wait for you, holding a board with your name on it. They will then take you to the car and set you away, to enjoy your driving experience.
We offer cars all across Europe, with our main luxury fleets being available in Germany, Italy, France, Spain, Switzerland, United Kingdom, Portugal, Austria and Monaco. Major cities where we hold our cars include, Munich, Frankfurt, Berlin, Stuttgart, Milan, Rome, Florence, Naples, Venice, Bologna, Paris, Nice, St Tropez, Barcelona, Malaga, Marbella, Madrid, Valencia, Ibiza, Palma Mallorca, London, Porto, Lisbon, Faro, Vienna, Innsbruck, Monte Carlo. Can´t see your preferred location? Contact us and let us find a solution for you.
SUV / 4×4, Super Car, Sports Car, Executive Car, Luxury Minivan, Convertible Car or anything else, let us know what requirements you have and we will be happy to assist you.
We look forward to working with you!