395,00 € incl. VAT
The knowledge remains
Porsche is not just any car brand, but one that some German car enthusiasts love like no other. Large changes to the products always lead to a huge outcry from the fan base. As if this would make the new vehicles worse than the old ones.
The Porsche Boxster, which is called the Cayman in its closed variant and which has had the number 718 in its name since it was renewed last year, has since had only four instead of six cylinders and only 2.0 or 2.5 litres of displacement instead of 2,7 or 3,4. The boxer principle remained untouched. Thanks to the turbocharger, there is more power than before, 300 or 350 hp, instead of 285 or 315.
Description
Porsche Cayman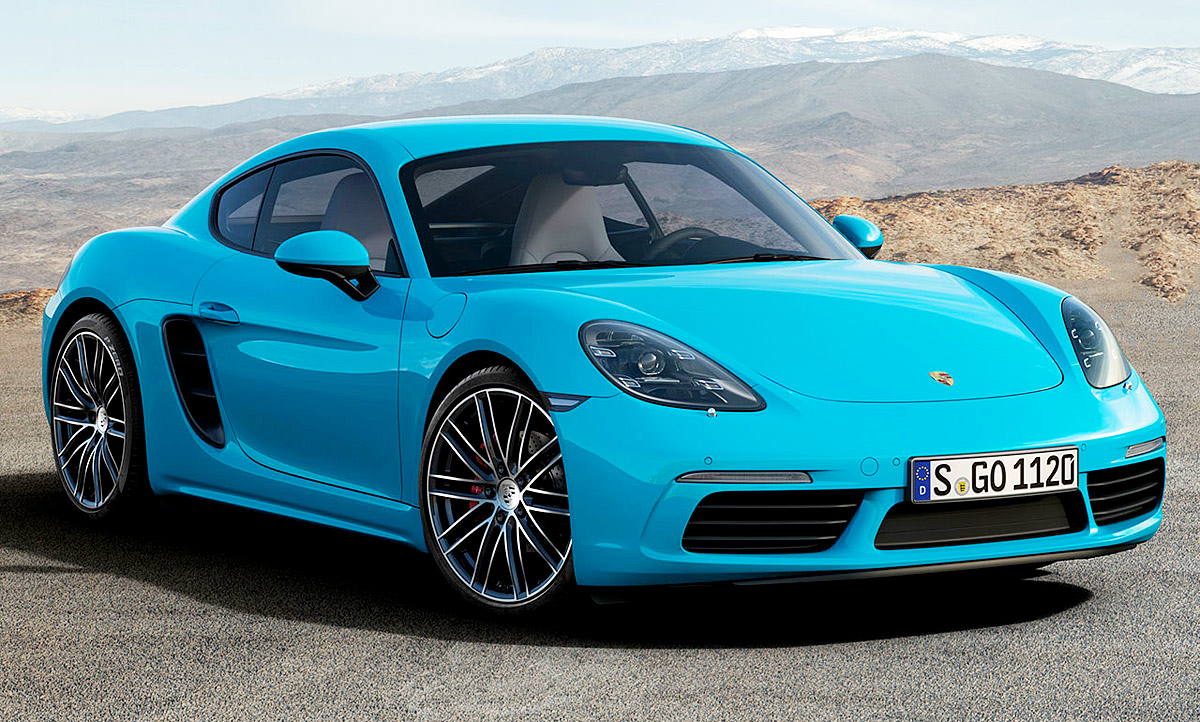 Porsche Cayman means business, one look at it will tell you that. With a sleek and athletic silhouette and iconic front wings, the Cayman is everything a sports car should be. The luxury car is genuinely one of the best, mid-range, sports cars on the road. With its compact, turbo-powered engine, producing 300 horsepower and a 0-100 Km/H time of under 5 seconds. The top speed of Porsche stands at 275 Km/H. In paired with its low centre of gravity, it produces a car with sensational handling. It is balanced, drives precisely and incredibly direct. He is super grippy on the road. With incredible traction out of corners, this car is a sports car you have to try.
The stylish interior is beautifully crafted and built with the driver in mind. Deep and low sports seats, leave the driver well-positioned to make rapid gear changes and fast acceleration. The car is easy to manoeuver around town and speedy on the highway. It is plenty of space for two fully grown adults. For a driver-focused, two-seat sports car, you really should not look far beyond the Porsche.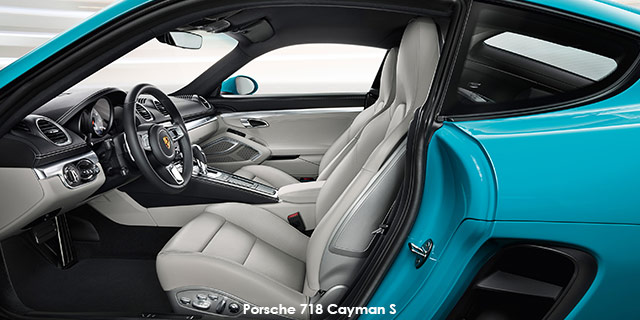 Hire the Porsche Cayman from Heathrow Airport. Spend your time in London driving around in a compact and beautiful sports car. Rent the Porsche Cayman throughout Europe in multiple locations, including Rome, Paris, Munich and Madrid.
Brand
Europe Prestige Car Rent
Whether you´re looking for a luxury car rental for business or pleasure, we are here to help. With a wide range of cars, ranging from Super Cars to Executive Limousines, we have the luxury car hire, that you are looking for. With over 10 years experience in the luxury car hire industry, we understand our customers and their requirement for a straight forward, easy and effective service. At Europe Prestige Car Hire, we take pride in delivering exactly this.
Our passion, knowledge and drive to provide the best luxury car hire service in Europe, is what separates us from our competition. So whether you need to book a car fast, for the same day or you want to look at all of the available options, taking your time to decide on the right package for you, we will be with you every step of the way. This is what we enjoy. But our service doesn´t stop when you make the reservation, like with some companies. We are available at all times, to make sure your experience with us, is as good as it can possibly be.
If you are unsure which car you would like to book or where you would like to drive, contact us and we will be happy to assist you, in finding the best luxury car hire experience. Our cars are second to none and our service is top drawer. Let us use our experience to help you find your own, Europe Prestige Car Rent.
We offer the following prestige car brands in Europe: Aston Martin, Audi, Bentley, BMW, Ferrari, Lamborghini, Maserati, McLaren, Mercedes Benz, Porsche, Range Rover, Rolls Royce and many others besides.
Over the years, we have organised many car tours throughout Europe. Whether you need three or thirty cars, we have the experience and dedication, to organise a tour that suits your requirements. So if you are looking for a once in a lifetime, luxury car driving experience, contact us and we will be happy to help. Contact Europe Prestige Car Rent to arrange your trip to Europe. It doesn´t matter if you are going on a business trip, your dream driving holiday, or just want to try a Super Car for a day. We can help.
We offer a custom service. Delivery and collection of the car is offered at a location and time of you choosing. Airport, Hotel, Train Station, Private Villa, Marina, Home Address, it really doesn´t matter. We do the work, so you can simply enjoy renting one our our luxury cars. If you require Airport delivery, our driver will wait for you, holding a board with your name on it. They will then take you to the car and set you away, to enjoy your driving experience.
We offer cars all across Europe, with our main luxury fleets being available in Germany, Italy, France, Spain, Switzerland, United Kingdom, Portugal, Austria and Monaco. Major cities where we hold our cars include, Munich, Frankfurt, Berlin, Stuttgart, Milan, Rome, Florence, Naples, Venice, Bologna, Paris, Nice, St Tropez, Barcelona, Malaga, Marbella, Madrid, Valencia, Ibiza, Palma Mallorca, London, Porto, Lisbon, Faro, Vienna, Innsbruck, Monte Carlo. Can´t see your preferred location? Contact us and let us find a solution for you.
SUV / 4×4, Super Car, Sports Car, Executive Car, Luxury Minivan, Convertible Car or anything else, let us know what requirements you have and we will be happy to assist you.
We look forward to working with you!