980,00 € incl. VAT
Exclusive
Something extraordinary does not just arise somehow or anywhere. It is created in a very special place. Made by hand. With experience. With passion. Masters in their field pass on these ideas and the personality of the buyer to the vehicle – and thus make a Porsche "your" Porsche.
Exclusive driving experiences.

Fascinating trips
With the fascinating journeys you can leave everyday life behind and enjoy the most beautiful places with a Porsche.
Description
Porsche 911 GT3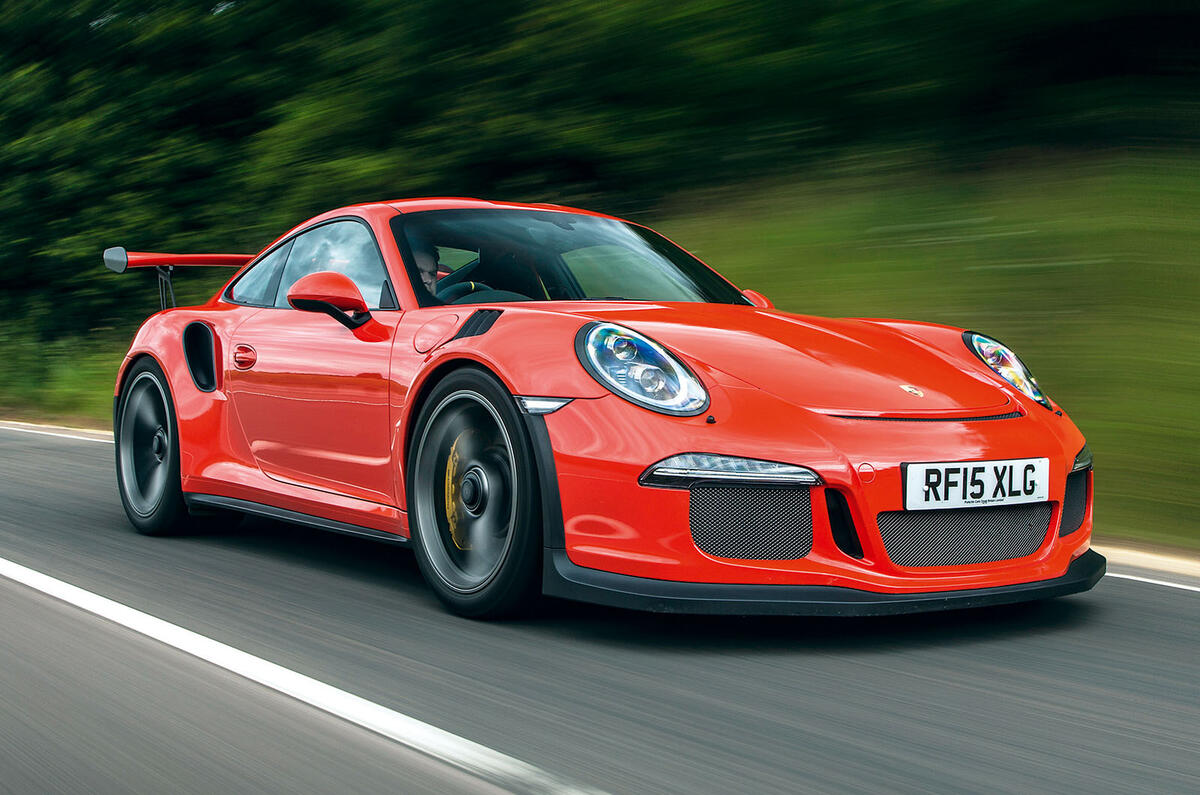 Porsche 911 GT3 is one of the most recognizable and best-loved sports cars on the road and the supercar just adds that little extra power, for your driving pleasure. With huge fan clubs dedicated to the Porsche 911 brand and a long line of predecessors, the new Porsche has a family tree to be proud of. Stunning to drive, this Porsche is the result of decades of gentle improvements and subtle refinements. The new 911 GT3 sets a benchmark for all other sports cars. This is what a luxury car driving experience should be about. Full of history, packed with power and enjoyable to drive, the Sportcar assures you of complete driving satisfaction.
This is a car that you can drive anywhere, it could be the autobahns outside of Stuttgart or the backstreets of Madrid. Wherever you drive, people can't help but be jealous and it´s little wonder why. Precision engineering, supreme power and famous, German build quality make up this truly fantastic, Porsche 911 GT3. Topped off with precision handling and ferocious cornering ability, which make the Porsche a simply astounding drive. Nothing can detract from the fun you will have driving the car. So if you don't want to miss out, rent the GT3 for your next holiday adventure.
Rent this super sportscar across Europe, in Treviso, Lyon, Barcelona or Innsbruck. Hire the Porsche 911 GT3 in Florence. Attack the rolling, curving roads of Tuscany with that extra power and downforce produced by the GT3.
Brand
Europe Prestige Car Rent
Whether you´re looking for a luxury car rental for business or pleasure, we are here to help. With a wide range of cars, ranging from Super Cars to Executive Limousines, we have the luxury car hire, that you are looking for. With over 10 years experience in the luxury car hire industry, we understand our customers and their requirement for a straight forward, easy and effective service. At Europe Prestige Car Hire, we take pride in delivering exactly this.
Our passion, knowledge and drive to provide the best luxury car hire service in Europe, is what separates us from our competition. So whether you need to book a car fast, for the same day or you want to look at all of the available options, taking your time to decide on the right package for you, we will be with you every step of the way. This is what we enjoy. But our service doesn´t stop when you make the reservation, like with some companies. We are available at all times, to make sure your experience with us, is as good as it can possibly be.
If you are unsure which car you would like to book or where you would like to drive, contact us and we will be happy to assist you, in finding the best luxury car hire experience. Our cars are second to none and our service is top drawer. Let us use our experience to help you find your own, Europe Prestige Car Rent.
We offer the following prestige car brands in Europe: Aston Martin, Audi, Bentley, BMW, Ferrari, Lamborghini, Maserati, McLaren, Mercedes Benz, Porsche, Range Rover, Rolls Royce and many others besides.
Over the years, we have organised many car tours throughout Europe. Whether you need three or thirty cars, we have the experience and dedication, to organise a tour that suits your requirements. So if you are looking for a once in a lifetime, luxury car driving experience, contact us and we will be happy to help. Contact Europe Prestige Car Rent to arrange your trip to Europe. It doesn´t matter if you are going on a business trip, your dream driving holiday, or just want to try a Super Car for a day. We can help.
We offer a custom service. Delivery and collection of the car is offered at a location and time of you choosing. Airport, Hotel, Train Station, Private Villa, Marina, Home Address, it really doesn´t matter. We do the work, so you can simply enjoy renting one our our luxury cars. If you require Airport delivery, our driver will wait for you, holding a board with your name on it. They will then take you to the car and set you away, to enjoy your driving experience.
We offer cars all across Europe, with our main luxury fleets being available in Germany, Italy, France, Spain, Switzerland, United Kingdom, Portugal, Austria and Monaco. Major cities where we hold our cars include, Munich, Frankfurt, Berlin, Stuttgart, Milan, Rome, Florence, Naples, Venice, Bologna, Paris, Nice, St Tropez, Barcelona, Malaga, Marbella, Madrid, Valencia, Ibiza, Palma Mallorca, London, Porto, Lisbon, Faro, Vienna, Innsbruck, Monte Carlo. Can´t see your preferred location? Contact us and let us find a solution for you.
SUV / 4×4, Super Car, Sports Car, Executive Car, Luxury Minivan, Convertible Car or anything else, let us know what requirements you have and we will be happy to assist you.
We look forward to working with you!