295,00 € incl. VAT
Vehicle highlights
Looks like success. But means something much bigger.
More intelligent, attentive and considerate than ever, the new GLE paints a new picture of the SUV.
The new GLE is brimming with serenity.
Sensual surfaces, muscular shapes and clear lines characterize the design of the new GLE. You can hardly express power more elegantly and dynamically in terms of design.
Follow your intuition
Every function, every detail knows only one goal: to offer you the greatest possible freedom and comfort. Discover the new possibilities of your personal comfort zone.
Comfort highlights:
MBUX augmented reality for navigation

Natural voice control

Touch operating concept
Description
Mercedes GLE
Mercedes GLE. Available as both an SUV and a sports styled coupe, the Swabian car is the exceptional 4×4 replacement for the ML-series. Standing imposingly on the road and possessing Benz AMG's distinctive exterior design, the GLE is an SUV that will have you standing out from the crowd. With sensational good looks and plenty of technological features to boot, you will be the envy of the world, when you rent the Mercedes. The clever technology in the GLE if worth getting excited about. Mercedes´ Active Parking Assist, which uses a 360° camera to ensure that you can park the car, inch-perfect, every single time.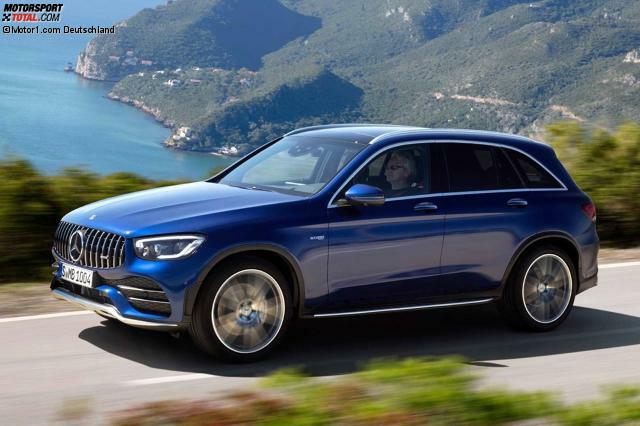 Push past the beautiful exterior and the inside of the GLE is no less brilliant. Remarkably comfortable and beautifully crafted. Each of the seats has in-built heating which can be climatized to your personal preference. An excellent choice for a family holiday, the offers a near-perfect car combination of space, comfort, prestige and power. With the GLE, Mercedes have considered everything you could at possibly. They created for you the most immaculate of SUV´s.

Rent the Swabian GLE in Innsbruck and arrive at the mountains in comfort. You have plenty of space for all of your ski gear in the back. Hire the car in Ibiza, after all, this fashionable SUV will not look out of place in any situation.
Brand
Europe Prestige Car Rent
Whether you´re looking for a luxury car rental for business or pleasure, we are here to help. With a wide range of cars, ranging from Super Cars to Executive Limousines, we have the luxury car hire, that you are looking for. With over 10 years experience in the luxury car hire industry, we understand our customers and their requirement for a straight forward, easy and effective service. At Europe Prestige Car Hire, we take pride in delivering exactly this.
Our passion, knowledge and drive to provide the best luxury car hire service in Europe, is what separates us from our competition. So whether you need to book a car fast, for the same day or you want to look at all of the available options, taking your time to decide on the right package for you, we will be with you every step of the way. This is what we enjoy. But our service doesn´t stop when you make the reservation, like with some companies. We are available at all times, to make sure your experience with us, is as good as it can possibly be.
If you are unsure which car you would like to book or where you would like to drive, contact us and we will be happy to assist you, in finding the best luxury car hire experience. Our cars are second to none and our service is top drawer. Let us use our experience to help you find your own, Europe Prestige Car Rent.
We offer the following prestige car brands in Europe: Aston Martin, Audi, Bentley, BMW, Ferrari, Lamborghini, Maserati, McLaren, Mercedes Benz, Porsche, Range Rover, Rolls Royce and many others besides.
Over the years, we have organised many car tours throughout Europe. Whether you need three or thirty cars, we have the experience and dedication, to organise a tour that suits your requirements. So if you are looking for a once in a lifetime, luxury car driving experience, contact us and we will be happy to help. Contact Europe Prestige Car Rent to arrange your trip to Europe. It doesn´t matter if you are going on a business trip, your dream driving holiday, or just want to try a Super Car for a day. We can help.
We offer a custom service. Delivery and collection of the car is offered at a location and time of you choosing. Airport, Hotel, Train Station, Private Villa, Marina, Home Address, it really doesn´t matter. We do the work, so you can simply enjoy renting one our our luxury cars. If you require Airport delivery, our driver will wait for you, holding a board with your name on it. They will then take you to the car and set you away, to enjoy your driving experience.
We offer cars all across Europe, with our main luxury fleets being available in Germany, Italy, France, Spain, Switzerland, United Kingdom, Portugal, Austria and Monaco. Major cities where we hold our cars include, Munich, Frankfurt, Berlin, Stuttgart, Milan, Rome, Florence, Naples, Venice, Bologna, Paris, Nice, St Tropez, Barcelona, Malaga, Marbella, Madrid, Valencia, Ibiza, Palma Mallorca, London, Porto, Lisbon, Faro, Vienna, Innsbruck, Monte Carlo. Can´t see your preferred location? Contact us and let us find a solution for you.
SUV / 4×4, Super Car, Sports Car, Executive Car, Luxury Minivan, Convertible Car or anything else, let us know what requirements you have and we will be happy to assist you.
We look forward to working with you!