1.350,00 € incl. VAT
McLaren proudly offers this beautiful 2020 McLaren 720S Spider in Storm Brown
The McLaren 720S Spider is in no way inferior to its closed brother when it comes to acceleration. His trump card: When the weather is nice, the sun or the sky can be enjoyed unfiltered.
The 720S is powered by a
4.0L twin-turbocharged V8 engine

producing 710 hp and 568 lb-ft of torque through Rear-Wheel Drive and a

7-Speed McLaren Dual Clutch Seamless Shift Gearbox (SSG) Automatic Transmission.

Lightweight construction: just 1332 kg

To speed 200 in 8 seconds
Description
McLaren 720S – Hire Luxury Car
McLaren 720S – Hire Luxury Car. The replacement for the McLaren 650S / MP4-12C range of cars, the McLaren 720S is the all-new 'Super Series' supercar from McLaren. With an all-new body design manufactured from super formed aluminium, gullwing doors and a swathe of concealed air ducts, the finish is an overall smooth appearance, for supreme aerodynamics. Set out from this sleek exterior are the now signature, McLaren 'eye socket' headlamps, surrounded by yet more cleverly concealed air intakes. The smooth exterior hides more than just the odd air intakes and vent, as concealed under the outer skin is McLaren´s new, 4.0 litre, bi-turbo, V8 engine that develops a mammoth 710 horsepower. What´s the result of all of those horses? The McLaren 720S will do 0-100 Km/H in a staggering 2.9 seconds. With an eye-watering top speed of 341 Km/H.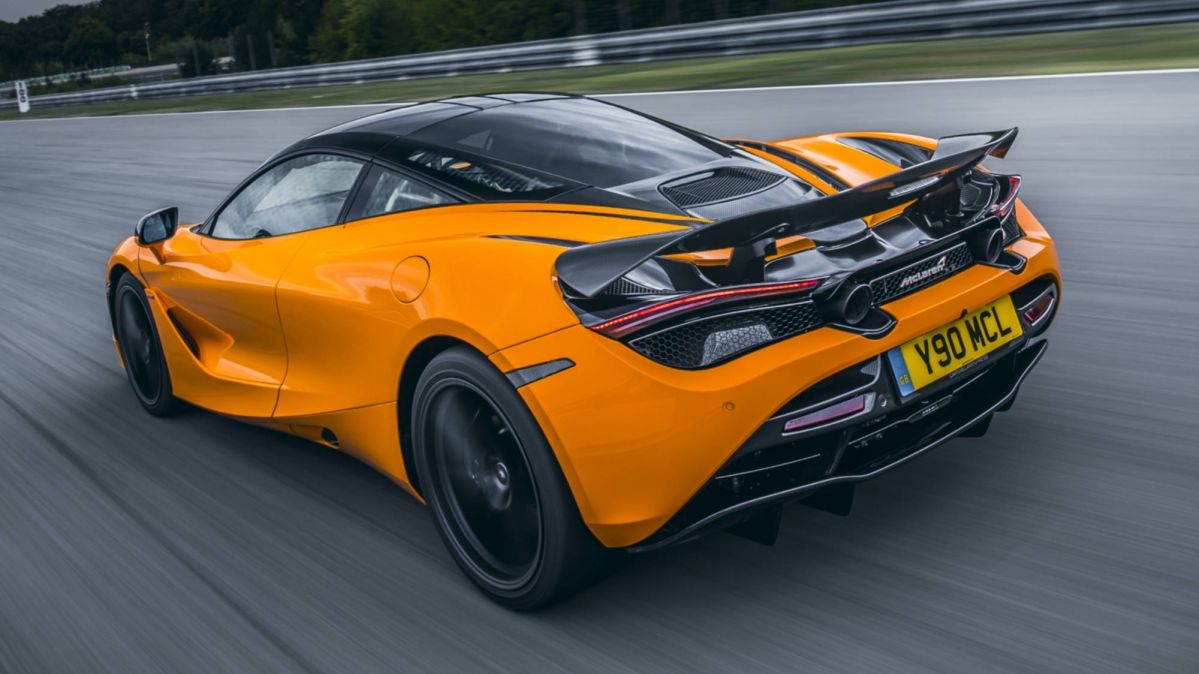 The McLaren 720S is truly a car that can put in the same ballpark as the Aventador´s and 812 Superfast´s. He comes with a revised and improved suspension package which includes more sensors. The McLaren 720S manages the roll and pitch of driving, even more, effective than its predecessors. So for once, do not be fooled into thinking. So for once, do not be fooled into thinking. The McLaren has merely tweaked a few things here and rebadged it as a new car, the McLaren 720S is a faster and more capable car.

Rent the McLaren 720S for the Cannonball Run. You drive it across Europe taking in sites as far-flung as Riga and Mykonos. Hire the McLaren 720S in locations around Europe, including London, Milan, Nice and Munich.
Brand
Europe Prestige Car Rent
Whether you´re looking for a luxury car rental for business or pleasure, we are here to help. With a wide range of cars, ranging from Super Cars to Executive Limousines, we have the luxury car hire, that you are looking for. With over 10 years experience in the luxury car hire industry, we understand our customers and their requirement for a straight forward, easy and effective service. At Europe Prestige Car Hire, we take pride in delivering exactly this.
Our passion, knowledge and drive to provide the best luxury car hire service in Europe, is what separates us from our competition. So whether you need to book a car fast, for the same day or you want to look at all of the available options, taking your time to decide on the right package for you, we will be with you every step of the way. This is what we enjoy. But our service doesn´t stop when you make the reservation, like with some companies. We are available at all times, to make sure your experience with us, is as good as it can possibly be.
If you are unsure which car you would like to book or where you would like to drive, contact us and we will be happy to assist you, in finding the best luxury car hire experience. Our cars are second to none and our service is top drawer. Let us use our experience to help you find your own, Europe Prestige Car Rent.
We offer the following prestige car brands in Europe: Aston Martin, Audi, Bentley, BMW, Ferrari, Lamborghini, Maserati, McLaren, Mercedes Benz, Porsche, Range Rover, Rolls Royce and many others besides.
Over the years, we have organised many car tours throughout Europe. Whether you need three or thirty cars, we have the experience and dedication, to organise a tour that suits your requirements. So if you are looking for a once in a lifetime, luxury car driving experience, contact us and we will be happy to help. Contact Europe Prestige Car Rent to arrange your trip to Europe. It doesn´t matter if you are going on a business trip, your dream driving holiday, or just want to try a Super Car for a day. We can help.
We offer a custom service. Delivery and collection of the car is offered at a location and time of you choosing. Airport, Hotel, Train Station, Private Villa, Marina, Home Address, it really doesn´t matter. We do the work, so you can simply enjoy renting one our our luxury cars. If you require Airport delivery, our driver will wait for you, holding a board with your name on it. They will then take you to the car and set you away, to enjoy your driving experience.
We offer cars all across Europe, with our main luxury fleets being available in Germany, Italy, France, Spain, Switzerland, United Kingdom, Portugal, Austria and Monaco. Major cities where we hold our cars include, Munich, Frankfurt, Berlin, Stuttgart, Milan, Rome, Florence, Naples, Venice, Bologna, Paris, Nice, St Tropez, Barcelona, Malaga, Marbella, Madrid, Valencia, Ibiza, Palma Mallorca, London, Porto, Lisbon, Faro, Vienna, Innsbruck, Monte Carlo. Can´t see your preferred location? Contact us and let us find a solution for you.
SUV / 4×4, Super Car, Sports Car, Executive Car, Luxury Minivan, Convertible Car or anything else, let us know what requirements you have and we will be happy to assist you.
We look forward to working with you!