580,00 € incl. VAT
70 years of Gran Turismo

The original concept was seductively simple. It included installing a sophisticated racing car engine in a luxurious, handcrafted automobile. Combining these two worlds was, of course, anything but easy. This is exactly what Maserati did in 1947 with the A6 1500 GT Pinin Farina and a few years later with the prototype of the 3500 GT "White Lady". Such power has never been packaged so nicely. It opened up new opportunities over long distances.
Description
 Maserati GranCabrio
Maserati GranCabrio is the convertible model of the Maserati GranTurismo and like the original version, the supercar is nothing short of magical. Like all Maserati models, it is effortlessly beautiful, with elegance and refinement throughout. The sporty, voluptuous and imposing exterior, is completed by the distinctive Maserati grille. Hiding underneath the immaculately sculpted bonnet is a Ferrari engine. Maserati has created a car that is beautiful on the outside and fearsome on the inside, packed full of performance. Best of all, the cars plush interior and leather finishes provide you with true driving comfort. It has enough space to comfortably seat four people, meaning not only the driver but all of the passengers can truly enjoy a long road trip.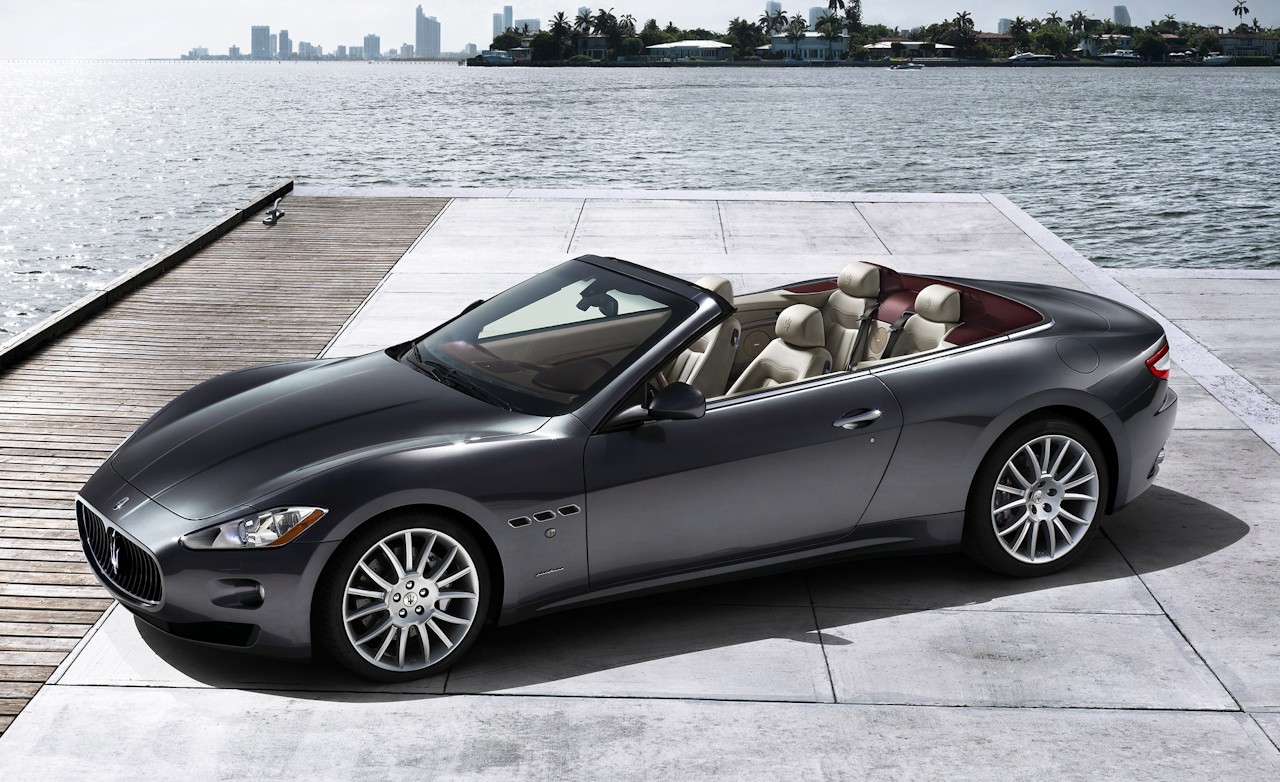 Maserati makes life particularly comfortable for all passengers. With standard features such as a foldable centre armrest with illuminated storage space, speed control, automatic headlight activation, an electric opening system for tailgate and doors, two-zone automatic air conditioning and much more. And of course, safety is also a priority.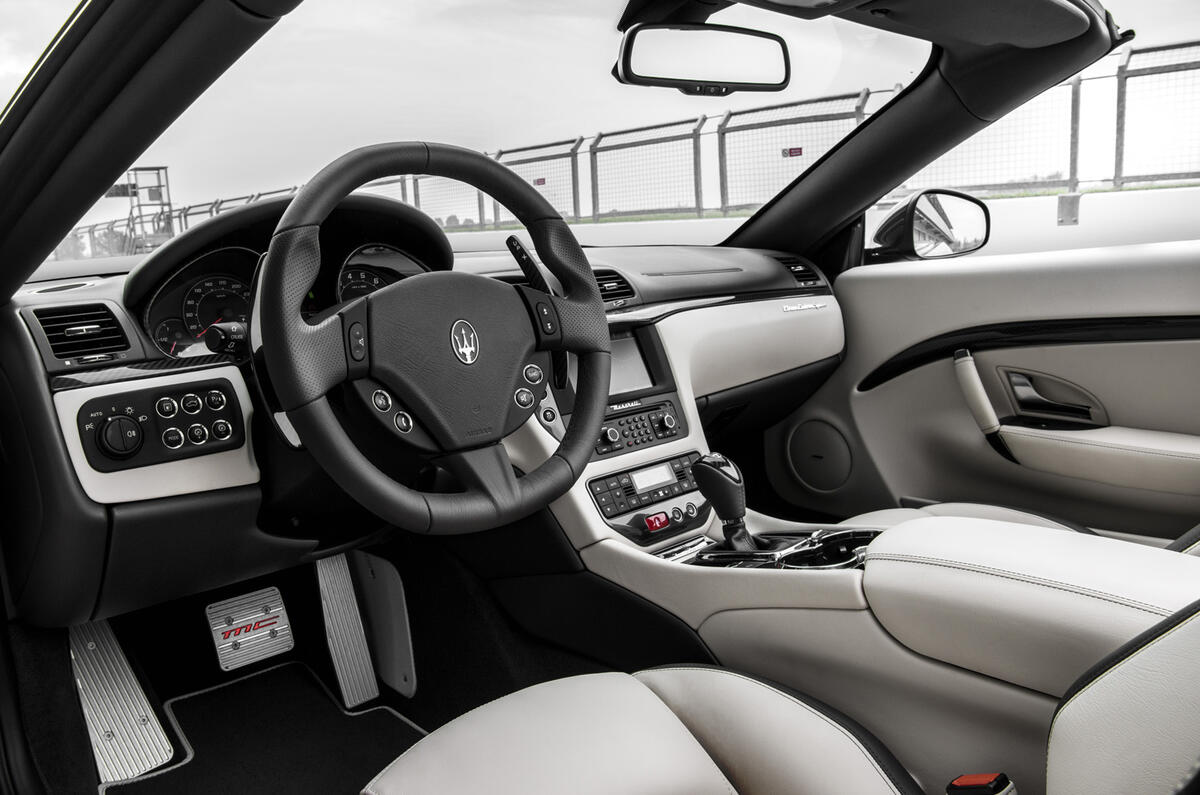 Of course, the Maserati also has one key advantage of the coupe model. In those hot summer months, enjoy the car and the weather. Swing back the roof and enrich your experience of this fabulous car. Don't miss out on the opportunity to hire this magnificent car. Rent the Maserati GranCabrio and make memories that you will cherish forever.

Rent Italy Supercar in Garda and drive around one of the great lakes of Italy in style.

Brand
Europe Prestige Car Rent
Whether you´re looking for a luxury car rental for business or pleasure, we are here to help. With a wide range of cars, ranging from Super Cars to Executive Limousines, we have the luxury car hire, that you are looking for. With over 10 years experience in the luxury car hire industry, we understand our customers and their requirement for a straight forward, easy and effective service. At Europe Prestige Car Hire, we take pride in delivering exactly this.
Our passion, knowledge and drive to provide the best luxury car hire service in Europe, is what separates us from our competition. So whether you need to book a car fast, for the same day or you want to look at all of the available options, taking your time to decide on the right package for you, we will be with you every step of the way. This is what we enjoy. But our service doesn´t stop when you make the reservation, like with some companies. We are available at all times, to make sure your experience with us, is as good as it can possibly be.
If you are unsure which car you would like to book or where you would like to drive, contact us and we will be happy to assist you, in finding the best luxury car hire experience. Our cars are second to none and our service is top drawer. Let us use our experience to help you find your own, Europe Prestige Car Rent.
We offer the following prestige car brands in Europe: Aston Martin, Audi, Bentley, BMW, Ferrari, Lamborghini, Maserati, McLaren, Mercedes Benz, Porsche, Range Rover, Rolls Royce and many others besides.
Over the years, we have organised many car tours throughout Europe. Whether you need three or thirty cars, we have the experience and dedication, to organise a tour that suits your requirements. So if you are looking for a once in a lifetime, luxury car driving experience, contact us and we will be happy to help. Contact Europe Prestige Car Rent to arrange your trip to Europe. It doesn´t matter if you are going on a business trip, your dream driving holiday, or just want to try a Super Car for a day. We can help.
We offer a custom service. Delivery and collection of the car is offered at a location and time of you choosing. Airport, Hotel, Train Station, Private Villa, Marina, Home Address, it really doesn´t matter. We do the work, so you can simply enjoy renting one our our luxury cars. If you require Airport delivery, our driver will wait for you, holding a board with your name on it. They will then take you to the car and set you away, to enjoy your driving experience.
We offer cars all across Europe, with our main luxury fleets being available in Germany, Italy, France, Spain, Switzerland, United Kingdom, Portugal, Austria and Monaco. Major cities where we hold our cars include, Munich, Frankfurt, Berlin, Stuttgart, Milan, Rome, Florence, Naples, Venice, Bologna, Paris, Nice, St Tropez, Barcelona, Malaga, Marbella, Madrid, Valencia, Ibiza, Palma Mallorca, London, Porto, Lisbon, Faro, Vienna, Innsbruck, Monte Carlo. Can´t see your preferred location? Contact us and let us find a solution for you.
SUV / 4×4, Super Car, Sports Car, Executive Car, Luxury Minivan, Convertible Car or anything else, let us know what requirements you have and we will be happy to assist you.
We look forward to working with you!