335,00 € incl. VAT
The driving performance of the BMW X7 is convincing
The fully digital cockpit is equipped with two 12.3-inch screens as standard. The car is operated via touchscreen, rotary pushbutton, steering wheel buttons, gesture control or via the new voice assistant. It can be operated with "Hey BMW". Technology updates are imported via the Internet. The Nobel SUV can be opened, closed and started using a smartphone.
Extras are optional
like an even brighter laser light that illuminates up to 600 meters in front of the vehicle,

the premium sound system from Bowers & Wilkins

or integral active steering.
Description
BMW X7- Sports Activity Vehicle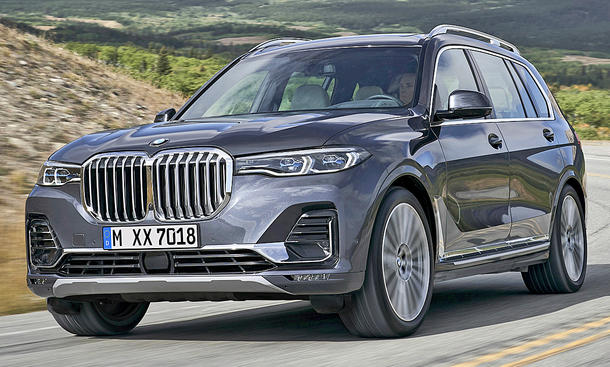 BMW X7- Sports Activity Vehicle. Rent a more luxurious style: the BMW X7 meets the highest standards of design, driving dynamics and technology. High-quality features and equipment underline the elegant appearance of the vehicle and provide it with an incomparable presence.
A statement of the luxury class: the new BMW X7 is the elegant fusion of presence and personality. Despite its majestic appearance, it gives an impression of lightness and agility thanks to the puristic design and athletic styling. At the same time, the considerable spaciousness of the interior offers a pioneering interplay of exclusivity, functionality and freedom. Charm is its essence. Elegance its character.
BMW X7- Sports Activity Vehicle has now added the X7 to their fleet of SUV options, a car that offers added comfort and luxury as well as an extra helping of space, to make your journey that little bit more enjoyable. Comfortable both on and off-road, the BMW X7 offers you a great luxury car rental option, no matter what your requirements. With BMW X drive performance and safety features as standard, the BMW X7 is a car that you can rely upon.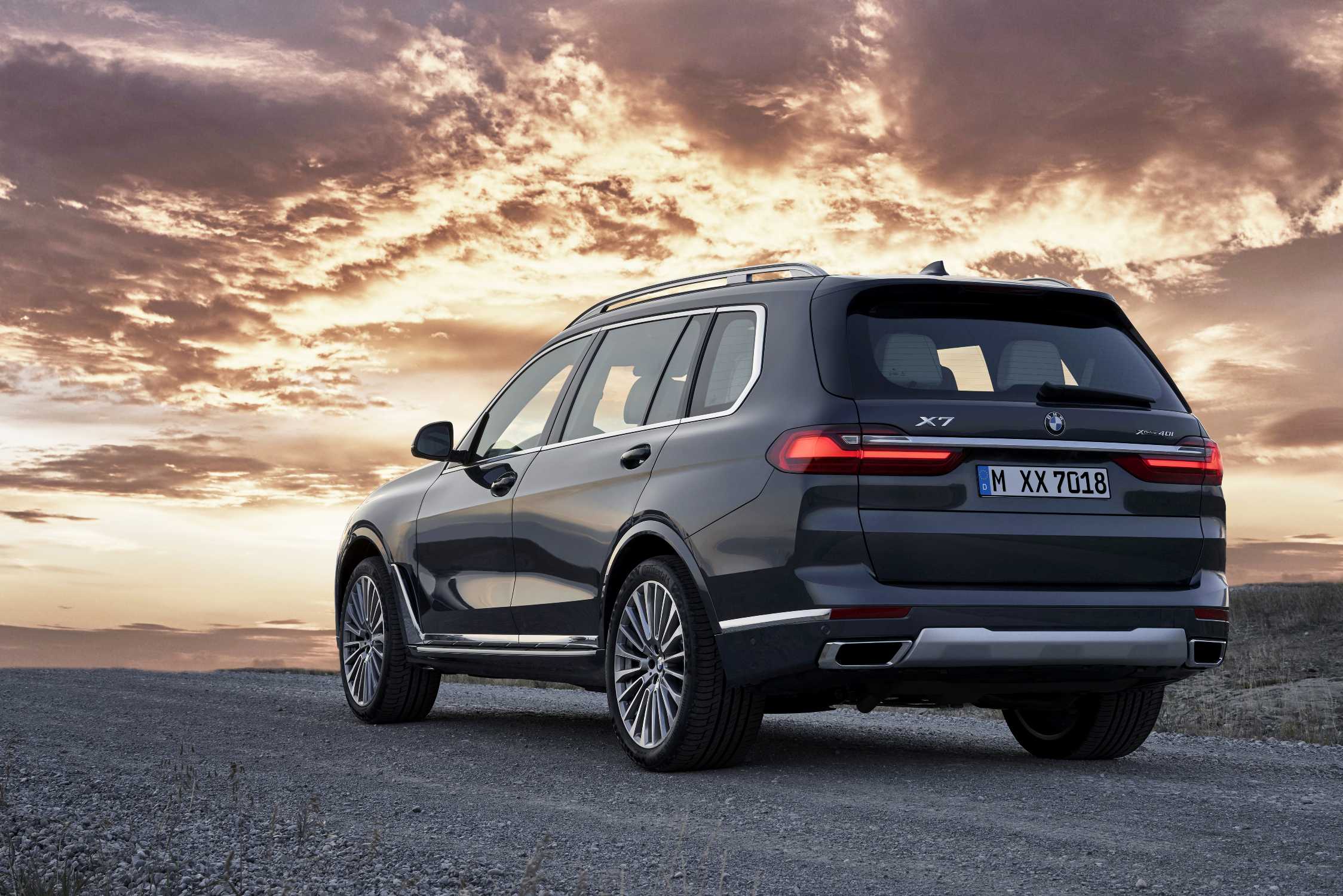 A true luxury SUV, the BMW X7 is made to compete the Range Rover Vogue and Porsche Cayenne, pushing BMW SUVs into the higher echelons of the 4×4 market. An extension of the X5, this BMW offers practicality and performance in abundance. With a high grill which makes the exterior look imposing on the road and interior comforts to match any SUV, the BMW X7 is the next must driver SUV. With all-wheel drive, the X7 allows you to take on even the most difficult of terrain.
Interior
In the interior, is big of space, is a unique blend of flamboyance, versatility and innovation. First-class digital services and modern driver assistance systems.
Rent the BMW X7 in Barcelona. You have sufficient space for all of your family and their luggage on your next family break. Hire the BMW X7 in Courchevel and you are correctly equipped for the ski season.
Brand
Europe Prestige Car Rent
Whether you´re looking for a luxury car rental for business or pleasure, we are here to help. With a wide range of cars, ranging from Super Cars to Executive Limousines, we have the luxury car hire, that you are looking for. With over 10 years experience in the luxury car hire industry, we understand our customers and their requirement for a straight forward, easy and effective service. At Europe Prestige Car Hire, we take pride in delivering exactly this.
Our passion, knowledge and drive to provide the best luxury car hire service in Europe, is what separates us from our competition. So whether you need to book a car fast, for the same day or you want to look at all of the available options, taking your time to decide on the right package for you, we will be with you every step of the way. This is what we enjoy. But our service doesn´t stop when you make the reservation, like with some companies. We are available at all times, to make sure your experience with us, is as good as it can possibly be.
If you are unsure which car you would like to book or where you would like to drive, contact us and we will be happy to assist you, in finding the best luxury car hire experience. Our cars are second to none and our service is top drawer. Let us use our experience to help you find your own, Europe Prestige Car Rent.
We offer the following prestige car brands in Europe: Aston Martin, Audi, Bentley, BMW, Ferrari, Lamborghini, Maserati, McLaren, Mercedes Benz, Porsche, Range Rover, Rolls Royce and many others besides.
Over the years, we have organised many car tours throughout Europe. Whether you need three or thirty cars, we have the experience and dedication, to organise a tour that suits your requirements. So if you are looking for a once in a lifetime, luxury car driving experience, contact us and we will be happy to help. Contact Europe Prestige Car Rent to arrange your trip to Europe. It doesn´t matter if you are going on a business trip, your dream driving holiday, or just want to try a Super Car for a day. We can help.
We offer a custom service. Delivery and collection of the car is offered at a location and time of you choosing. Airport, Hotel, Train Station, Private Villa, Marina, Home Address, it really doesn´t matter. We do the work, so you can simply enjoy renting one our our luxury cars. If you require Airport delivery, our driver will wait for you, holding a board with your name on it. They will then take you to the car and set you away, to enjoy your driving experience.
We offer cars all across Europe, with our main luxury fleets being available in Germany, Italy, France, Spain, Switzerland, United Kingdom, Portugal, Austria and Monaco. Major cities where we hold our cars include, Munich, Frankfurt, Berlin, Stuttgart, Milan, Rome, Florence, Naples, Venice, Bologna, Paris, Nice, St Tropez, Barcelona, Malaga, Marbella, Madrid, Valencia, Ibiza, Palma Mallorca, London, Porto, Lisbon, Faro, Vienna, Innsbruck, Monte Carlo. Can´t see your preferred location? Contact us and let us find a solution for you.
SUV / 4×4, Super Car, Sports Car, Executive Car, Luxury Minivan, Convertible Car or anything else, let us know what requirements you have and we will be happy to assist you.
We look forward to working with you!