995,00 € incl. VAT
Bentley Mulsanne W.O.

Edition is pure luxury

The absolute unique selling point of the Bentley Mulsanne W.O. Edition can be found between the two rear seats: in the centre, armrest sits – embedded in a showcase – a piece of the 8 litres crankshaft, which is used in the original by W.O. Bentley had driven 8 litres. Below is an ornament in the form of the 8 litres front, as well as a signature of the blessed company founder. Other highlights include the four types of wood used in the interior, a bottle cooler and black "Beluga" rims. The Bentley Mulsanne WO Edition (2018) will be presented at the Monterey Car Week, which takes place from August 17 to 26, 2018 in Monterey, USA takes place.
Description
Bentley Mulsanne 2020 – Bentley Motors
The Bentley Mulsanne 2020 – Bentley Motors, with its understated elegance and phenomenal power, remains Bentley's consummate saloon. It is the purest expression of luxury and performance. The ultimate representation of Bentley's design, craft and engineering expertise, it is a car for those with vision and the power to bring their ideas to life. One whose elegant interior gives you time and space to make plans, and delivers the technology to make them happen. Whether you are behind the steering wheel or being driven in unrivalled comfort.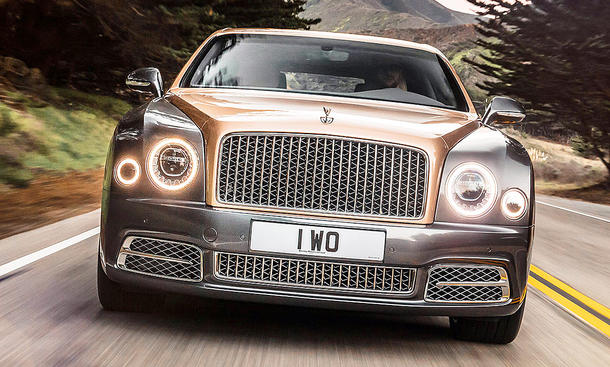 Updated in 2016, Bentley's imperious Mulsanne limousine leads the field of the glorious luxurious limousine cars. Classic styling, dripping with sophisticated touches both inside and out and a number of trim improvements here and there, ensure that whilst the Bentley Mulsanne has not had a radical overhaul, it still stands proudly at the pinnacle of the luxury car market. Under the silky outer skin, however, lie several changes that improved the performance of the Mulsanne and kept it at the very top of its game.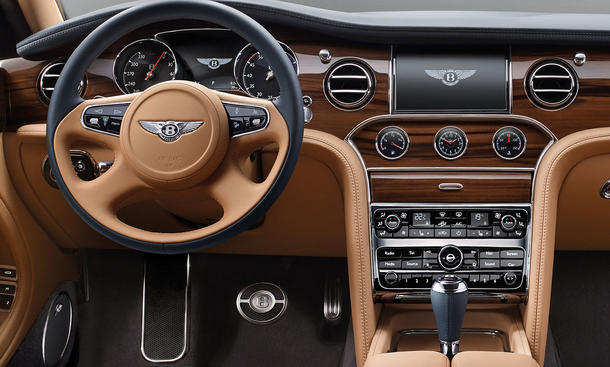 Available in three trims (Mulsanne, Mulsanne Speed and Mulsanne Extended Wheelbase) the Bentley Mulsanne is the last word in quality. Endless exterior chrome work, dark tinted front and rear lights and a rifled sports exhaust are all very discrete features but add just a hint of menace to this most special of luxury cars.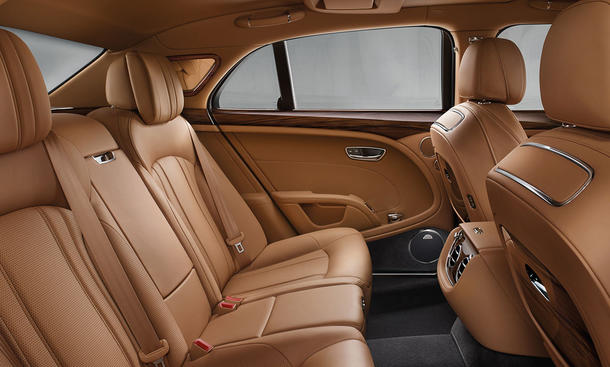 Rent the Bentley Mulsanne in Paris, sauntering down the Champs Elysee before pulling up outside the Ritz. Or why not enhance your week away and hire the Bentley Mulsanne in Scotland? Available in both Edinburgh and Glasgow, it´s the perfect car to rent, for a week watching The Open Championship.
Brand
Europe Prestige Car Rent
Whether you´re looking for a luxury car rental for business or pleasure, we are here to help. With a wide range of cars, ranging from Super Cars to Executive Limousines, we have the luxury car hire, that you are looking for. With over 10 years experience in the luxury car hire industry, we understand our customers and their requirement for a straight forward, easy and effective service. At Europe Prestige Car Hire, we take pride in delivering exactly this.
Our passion, knowledge and drive to provide the best luxury car hire service in Europe, is what separates us from our competition. So whether you need to book a car fast, for the same day or you want to look at all of the available options, taking your time to decide on the right package for you, we will be with you every step of the way. This is what we enjoy. But our service doesn´t stop when you make the reservation, like with some companies. We are available at all times, to make sure your experience with us, is as good as it can possibly be.
If you are unsure which car you would like to book or where you would like to drive, contact us and we will be happy to assist you, in finding the best luxury car hire experience. Our cars are second to none and our service is top drawer. Let us use our experience to help you find your own, Europe Prestige Car Rent.
We offer the following prestige car brands in Europe: Aston Martin, Audi, Bentley, BMW, Ferrari, Lamborghini, Maserati, McLaren, Mercedes Benz, Porsche, Range Rover, Rolls Royce and many others besides.
Over the years, we have organised many car tours throughout Europe. Whether you need three or thirty cars, we have the experience and dedication, to organise a tour that suits your requirements. So if you are looking for a once in a lifetime, luxury car driving experience, contact us and we will be happy to help. Contact Europe Prestige Car Rent to arrange your trip to Europe. It doesn´t matter if you are going on a business trip, your dream driving holiday, or just want to try a Super Car for a day. We can help.
We offer a custom service. Delivery and collection of the car is offered at a location and time of you choosing. Airport, Hotel, Train Station, Private Villa, Marina, Home Address, it really doesn´t matter. We do the work, so you can simply enjoy renting one our our luxury cars. If you require Airport delivery, our driver will wait for you, holding a board with your name on it. They will then take you to the car and set you away, to enjoy your driving experience.
We offer cars all across Europe, with our main luxury fleets being available in Germany, Italy, France, Spain, Switzerland, United Kingdom, Portugal, Austria and Monaco. Major cities where we hold our cars include, Munich, Frankfurt, Berlin, Stuttgart, Milan, Rome, Florence, Naples, Venice, Bologna, Paris, Nice, St Tropez, Barcelona, Malaga, Marbella, Madrid, Valencia, Ibiza, Palma Mallorca, London, Porto, Lisbon, Faro, Vienna, Innsbruck, Monte Carlo. Can´t see your preferred location? Contact us and let us find a solution for you.
SUV / 4×4, Super Car, Sports Car, Executive Car, Luxury Minivan, Convertible Car or anything else, let us know what requirements you have and we will be happy to assist you.
We look forward to working with you!