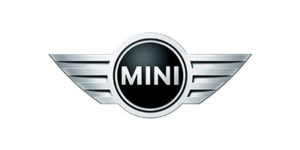 LUXURY CAR RENTAL OPTIONS
Undeniably cool, the new Mini Cooper is the perfect car for your holiday, especially if you plan a small city break. Small enough to maneuver itself around the inner city streets, cool enough that you don´t look out of place. Available as both a coupe and convertible, renting a Mini Cooper is something you can do all year around. Whether you´re planning a winter getaway and want a hard top, or you want the Mini Cooper Convertible, to soak up the sun on the Costa Del Sol, the Mini Cooper is a car for all seasons. Now part of the BMW group, Mini benefits from all of their technology and experience, which goes in to this car to make the best Mini Cooper to date. From the interior upholstery, which is best described as ´comfortable quality,´ to the distinguishable Mini front grill, this car is a case study in contemporary taste.
With advanced safety technology and clever engineering keeping you safe and with impressive drive features which offer you excellent stability and control you can unleash the fun and enjoy this most cool of cars in any city around Europe. It may not be as powerful as a supercar, as large and practically useful as an SUV or sedan but we challenge you to have more fun in another car. This is what the Mini Cooper was born to do.
Rent the Mini Cooper in Paris, where it will be in its element. Perfect for the small Parisian streets, the Mini Cooper is the perfect get-around. Also available in all major European cities, hire the Mini Cooper in Barcelona, Rome, Basel, Innsbruck and Palermo.
INFORMATION
The price offers are individual.
It depends very much on the rental details. If it is a long rental in good locations, or if it is a very short rental that requires a lot of transportation