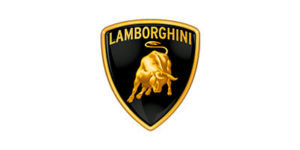 LUXURY CAR RENTAL OPTIONS
Rent a Lamborghini in Europe and become the spectacle of the road. When you hire a Lamborghini, you become part of something special. A treat beyond mere words. A Lamborghini rental allows you to break free from being an adult and be a child once more. More rugged, hardcore and care-free than some other brands. Lamborghini is about one thing and one thing only, fun. Hiring a Lamborghini takes you back to the heart of what super cars should be about and lets you revel in it.
Established in 1963, Lamborghini was formed to compete against the likes of Ferrari, in the high-end sports car market. You can rent a Lamborghini in Europe, using our luxury car rental service, which is available in all major cities. Originally founded by Ferruccio Lamborghini, who had previously been a manufacturer of tractors. Lamborghini is now part of the VW Group and shares much of its technology and parts with the R8 model. Lamborghini has and always will be unashamed, racy and in your face.
INFORMATION
The price offers are individual.
It depends very much on the rental details. If it is a long rental in good locations, or if it is a very short rental that requires a lot of transportation