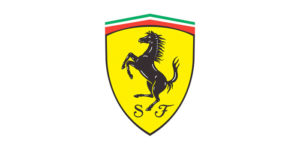 LUXURY CAR RENTAL OPTIONS
Rent a Ferrari in Europe and take that childhood dream that you have held with you all of your life and turn it into a reality. A Ferrari rental is something indescribable. Something so special and glorious, that you will remember it for the rest of your life. Whether you are a seasoned Ferrari driver, looking to hire a new and exciting model, or a once in a lifetime renter, we have the Ferrari rental for you. Special beyond words, hire a Ferrari and become the icons that you grew up watching. Control the power under your foot, experience the control with your hands and feel the love with your heart.
The most recognizable of any car marque and the most powerful brand in racing, Ferrari has been an ever-present member on the Formula One grid. ButtlerBen and the Partner Europe Prestige Car Rent offers you the opportunity to hire a Ferrari and make all of your dreams come true. There is nothing better than the roar of a naturally aspirated Ferrari engine and the site of the glorious red paintwork. Rent a Ferrari in Europe, from any of our locations including Milan, Nice and Geneva. Luxury car rental has never been easier or more enjoyable. So don't wait, contact us today.
INFORMATION
The price offers are individual.
It depends very much on the rental details. If it is a long rental in good locations, or if it is a very short rental that requires a lot of transportation