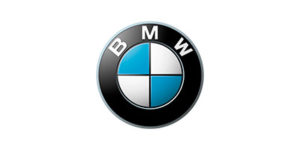 LUXURY CAR RENTAL OPTIONS
Rent a BMW in Europe. When you hire a BMW, you have every option available to you. With a full range of cars, you could enjoy a luxury SUV rental, with an X5 or X7. Meander along the European coastlines in a convertible, such as the 4 Series Cabriolet. If you are travelling on a business trip, try renting an executive model. The 7 Series or 5 Series sedans are an excellent rental choice. You can even hire electric sports cars, courtesy of BMW´s i-range of cars, headed by the magnificent i8.
BMW or Bavarian Motor Works was formed in Munich, in 1916, by its founder Karl Rapp. Over the years BMW has played a big role in motorsport, culminating in its participation in the Formula One series. With Europe Prestige Car Rent you can rent a BMW for business or pleasure. This is German engineering at its finest. BMW rental in Europe is available from one of our many locations which include Munich, Zurich and Rome. Renting a luxury car has never been so much fun as when you rent a BMW in Europe, using our easy booking process.
INFORMATION
The price offers are individual.
It depends very much on the rental details. If it is a long rental in good locations, or if it is a very short rental that requires a lot of transportation