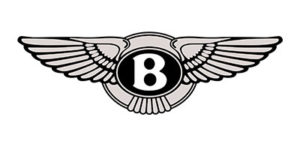 LUXURY CAR RENTAL OPTIONS
Rent a Bentley in Europe and immerse yourself in a world of luxury, class and prestige. A true diamond of the motoring world you can hire many types of Bentley. The Flying Spur, to experience the very peak of luxury sedans. Continental GT or Continental GTC models to feel the raw power of a Bentley sports car. Or take the Bentayga and try a new type of rental. A Bentley SUV.
Founded in North London, in 1919, by Walter Owen Bentley, Bentley Motors is dedicated to developing and crafting the world's most desirable, high performance, prestige cars. Winners of the Le Mans, 24-hour race, five times in seven years in the late 1920´s. Bentley is a true thoroughbred of sports, luxury engineering. You can rent a Bentley in Europe and acquaint yourself with the credentials of this motoring powerhouse.
INFORMATION
The price offers are individual.
It depends very much on the rental details. If it is a long rental in good locations, or if it is a very short rental that requires a lot of transportation