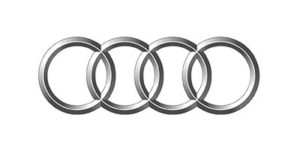 LUXURY CAR RENTAL OPTIONS
Rent an Audi in Europe. Audi´s range of cars offer you every type of car to hire. Their magnificent, trusted and well engineered cars include SUV´s, such as the Q7. If a luxury convertible rental is what you are looking for, to enjoy some sunshine on your travels, hire the Audi A5 Cabriolet. Audi sports and super cars are also available to rent. RS models such as the RS5 to enjoy comfort and power, or all out super car performance, courtesy of an Audi R8 V10 Plus rental.
Formed as a result of a series of mergers, Audi Automobilwerke was officially registered in March 1910 and has continued to grow ever since. In 1928 Audi merged once again with three other companies, As a result the iconic four rings logo was created. Vorsprung durch Technik is the mantra of Audi and can be seen in the fabric of everything they do. It is why you should rent an Audi in Europe, next time you travel. Literally translated as "Lead by Technology". The Audi slogan has come to signal everything that is positive about German engineering. Of which Audi are at the very forefront.
INFORMATION
The price offers are individual.
It depends very much on the rental details. If it is a long rental in good locations, or if it is a very short rental that requires a lot of transportation